Our software is free for personal or commercial use, but please do not re-distribute the files on this page yourself.
If you find this software useful, please consider making a donation toward the ongoing costs of development and maintenance.
The recommended donation is $25.00, but feel free to donate any amount you want.

Include your email address if you wish to be added to a mailing list for notifications of significant upgrades or other occasional news.
For more frequent updates, register with our forum and request email updates for topics you want to track.
We do not provide email addresses or any other customer information to third parties.

---
Picture Window Pro 8.0 Downloads
Picture Window Pro 8.0 Installer
This installs the main program including the help file and extras (color lines, curves, frames and tiles, sample images, shapes and textures)
Picture Window Pro 8.0 Installer
– Last updated 15-Sep-2019
If you are replacing an earlier beta version, you will need to uninstall the old version before installing the new one. To do this, use Start/Control Panel/Programs and Features/Picture Window Pro 8.
If you get a warning from Windows Defender SmartScreen during the install, click the More Info button and then the Run Anyway button.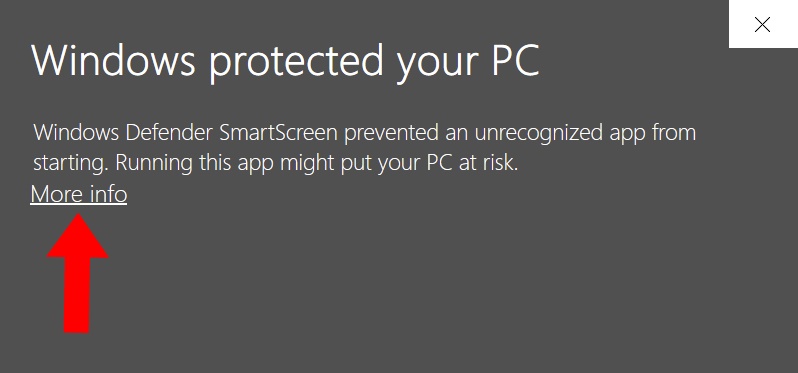 Picture Window Pro has been thoroughly screened for viruses and malware.
Visual C++ 2015 Redistributable DLLs
– Download and run if you get an error message about missing the file MSVCP140.dll when you launch the installer.
Picture Window Pro 8.0 Release Notes – A brief overview of this release
Picture Window Pro 8.0 Update Log – A list of all changes starting with the first (25-Mar-2018) alpha release
Picture Window Tutorial
Tutorial – An introduction to using Picture Window Pro 8
Picture Window Pro 8 Reference Manuals
Batch Processing
Color Spaces
Color Management
Controls
Creating and Using Masks
Curves and Histograms
Printing
Scripts
Transformations